I was so thrilled to read all of your sweet comments about Date Night and that many of you are now following along on Facebook. This means so much to me and I am ever so grateful for all of your support.
To keep the sneak peeks going, here is my 2nd collection called Twirly Girly. I wanted this collections to be usable at any stage in a girl/women's life. I pulled together many different "life events" into one collection and created new fresh pattern papers. From having a tea party to becoming a mother, this collection covers it all.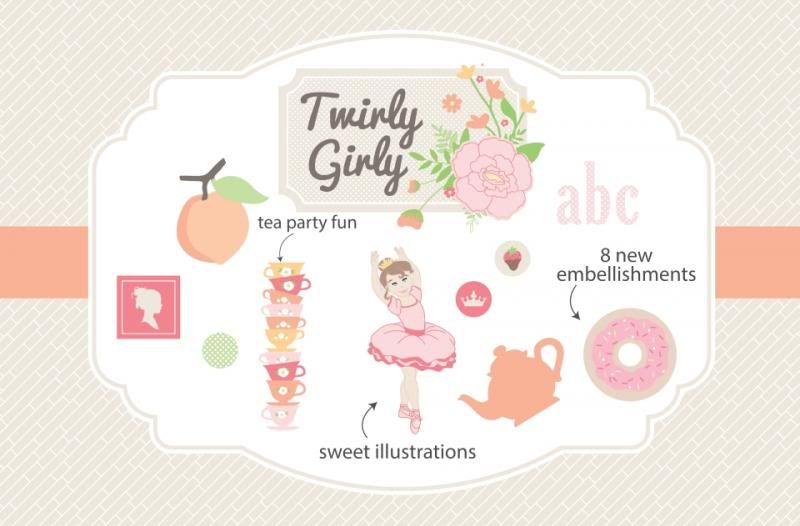 The collection is packed with pretty pinks, warm yellow and gray tones and a splash of orange here and there. I can't wait to show you the full collection and to hear what you think.
Oh and hint...hint... if you head over to the Scrapbook Update site, you will be able to see a few of the papers/embellishments in an exclusive interview ;)